Vancouver Island Real Estate Market Stats for January 2017
Vancouver Island Realtor Lorne Gait talks about the current Vancouver Island market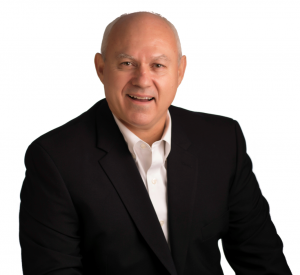 Lorne helps you understand the Vancouver Island Real Estate Market Stats for January 2017
The Vancouver Island Real Estate Board or VIREB–has published the Vancouver Island Real Estate Stats for December 31, 2016. 

Contained in these stats is information on the Average House Price for the region, the amount of homes sold and much more.   In this update, we are considering two Real Estate Board areas.  These are the Cowichan Valley Region which goes from Mill Bay through to Ladysmith and the Nanaimo Board area which goes from Cedar up to North Nanaimo.

In many ways, these statistics form a great way to look at the market that has past and to predict the market that will come in 2017.  

A quick look at the stats shows that prices are upward as there is less supply in relation to the amount of demand.  In the Nanaimo, the average home went up from $391,313 in 2015 to $447,336 in 2016.  In the Cowichan Valley, the average home went up from $360,361 in 2016 to $389,947 in 2016.  This upward trend took place in Apartments, patio homes and townhomes for both regions with one or two exceptions.  

Looking forward, it appears the market will continue to rise. The threats to growth are these:  there are new mortgage rules for first time buyers and those with small down payments; and there it the threat of a foreign buyer property transfer tax that will be applied not only to Vancouver, but to the whole of the province.  The opportunities are these:  This is a great time to downsize; And this is a great time to be a first-time Buyer because of low interest rates.  Overall, this is a great place to live.  Folks are coming from Vancouver and Victoria and from other places to live the Vancouver Island lifestyle.
A Video on the Market . . .
Download the PDF Reports . . .
Nanaimo Graphstats to December 31, 2016
Cowichan Valley Graphstats to December 31, 2016
These two reports include:
Cumulative Residential Average Single Family Sale Price

Single Family Units Reported Sold

Comparative Activity by Property Type

MLS® Single Family Sales Analysis

Cowichan Valley – Single Family Sales by Subarea

Nanaimo – Single Family Sales by Subarea

Gabriola Island
Hopefully you have gained insight on the current st in the Vancouver Island Real Estate market for January 2017. If you have questions about the data detailed in this post or in the reports, or would like to discuss the stats in detail with Lorne, please get in touch.
Wonder what your property is worth in today's market?


Helping you is what we do. ™