Vancouver Island Real Estate Market Stats for March 2016
Vancouver Island Realtor Lorne Gait talks about the current Vancouver Island market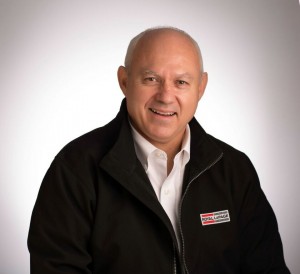 Lorne helps you understand the Vancouver Island Real Estate Market Stats for March 2016
April 11, 2016 — Our Real Estate Board, VIREB–has published the Vancouver Island Real Estate Stats for March 2016.  The stats I discuss on are the average numbers for the Cowichan Valley region in Single Family Homes, which also include the localized areas of Ladysmith, Saltair and Chemainus. 

I also include the stats for the Nanaimo region, which includes the rural area of Cedar and Yellow Point.  These market stats take into consideration the Vancouver Island Real Estate Market through the end of March 2016, and compare to the monthly stats of this time last year in 2015.

We are now three full months into 2016 and the market has continued it's steady upward climb.  The Nanaimo market has seen the average Single Family Home price increase from $414, 828 in February to $427, 786 in March 2016.

The Cowichan  market has seen a price increase as well in Single Family Homes from $392,153 in March 2016 compared to $350,449 this time last year. There is quite a lot less inventory this year and much more buyers.


It will continue to be a strong market for those who want to more forward with other opportunities, move up the property ladder, relocate or downsize.  It is also a good time to buy for those who want an investment that is continuing the upward trend in the market with no signs of slow down.

The published market stats for March 2016 are available below in two separate links, one of the Nanaimo region and the other for Cowichan.

These two reports include:
Cumulative Residential Average Single Family Sale Price

Single Family Units Reported Sold

Comparative Activity by Property Type

MLS® Single Family Sales Analysis

Cowichan Valley – Single Family Sales by Subarea

Nanaimo – Single Family Sales by Subarea

Gabriola Island
Download the PDF Reports:
03-Mar 16 Cowichan Valley Graphstats
Hopefully you have gained insight on the current stats in the Vancouver Island Real Estate market for March 2016. If you have questions about the data detailed in this post or in the reports, or would like to discuss the stats in detail with Lorne, please get in touch.
Wonder what your property is worth in today's market?


Helping you is what we do. ™