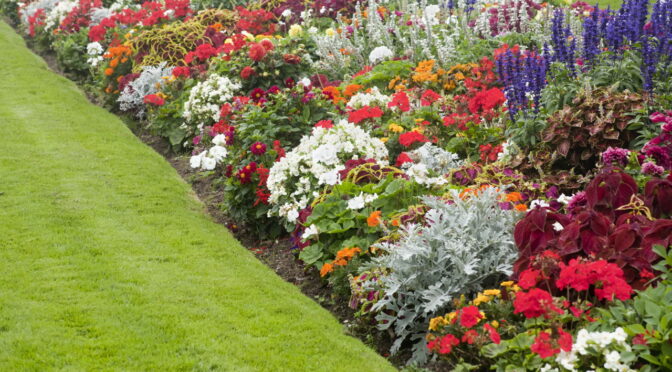 A lot of articles have been written about improving curb appeal, especially for sellers who want to maximize their selling price. You may not be thinking about selling your Cowichan Valley home this year or even next year. Consider curb appeal as an on-going process of slowly improving and beautifying the exterior of your home. It takes time to make a plan and choose which improvements you want to do.
Once you begin thinking about the process, you might want to engage the services of an architect or a designer if it looks like it's going to be a big project. For most people, though, improving curb appeal is a series of edits and adjustments to the overall look. This approach is also the most cost-effective because much of the work can be done by the homeowner.
A popular starting point is to paint the front door. This is affordable and allows the homeowner to make an update with a popular colour that matches the trim and siding. Wooden screen doors can be replaced with vintage-look models. Storm doors can be removed and cleaned so they look like new again. Replace any screens that are loose or have holes in them.
A porch light does more than let you see where you're going. It's also a welcoming beacon for visitors and deliveries. Match the fixture to the architectural style of your home. It should be a simple remove-and-replace update that you can do yourself. A complimentary fixture in the period style with the same finish as the door hardware will increase your property value.
Much of the impact of curb appeal comes from the landscaping. Homeowners are sometimes reluctant to remove shrubs and trees, especially if they have been there a long time. However, by removing old plantings, the front yard becomes a clean palette for your own ideas. Plant anything that can be reused into pots until you're ready to put them back in the ground. At this point, it can be cost effective to hire a landscaping company to prepare the new beds and make suggestions.
It's been said that a healthy green lawn has sold many homes. Begin by removing the broadleaf weeds using a shovel or an organic weed control spray. Next, fertilize with a slow-release formula that will keep your lawn green all season. A sharp lawnmower blade will prevent the tips from turning brown after cutting.
An exterior cleaning with a pressure washer or pole and brush will brighten the paint or vinyl. Wash the windows to make them sparkle, too. Concrete can be made to look new again with a pressure washer. If you have an asphalt driveway, use caution when cleaning with a pressure wand as it can remove the aggregate stones. A light cleaning and a quality blacktop sealant will make it look new again.
If you're improving the curb appeal of your home to sell it, you might want to consider a thematic update. Properties that are heavily themed will sell for more than an identical property with a generic presentation. For example, an Arts & Crafts style home with planters and outdoor furniture in the same architectural style would be considered a themed property. A beach house with an old rowboat as a planter in the front yard would also be considered to be themed. With this approach, more is more and campy accessories are the order of the day.
Interested in a free curb appeal consultation with your home listing? Want to talk about your next real estate transaction? Contact Lorne Gait and Morgan Fisher today.
Contact Us Today
Recent Posts