Lorne Gait is a Ladysmith Realtor who can help you appreciate living in the Town of Ladysmith.
History & Heritage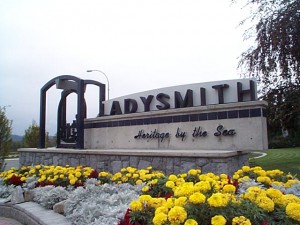 The heritage and history of the town are a key to finding where you want to be.
Nestled on the eastern shores of spectacular Vancouver Island, this beautiful town features all the warmth and charm of small town living with a full range of services and amenities. The town population is growing (population 8,243 in 2010) located just 88 km (55 miles) north of Victoria and 23 km (14 km) south of Nanaimo.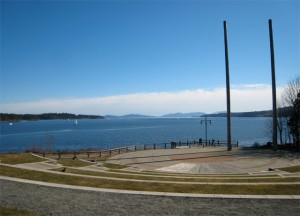 A 2003 National Communities In Bloom award winner, Ladysmith offers world-class outdoor recreational opportunities; a renowned trail system through picturesque forests; first-class shopping and dining in the historic downtown area; and fun-filled waterfront activities at pristine Transfer Beach. The region is known for its abundance of community spirit – share in the excitement at any one of our legendary annual celebrations, such as the Festival of Lights beginning on the last Thursday of November or Ladysmith Days during the B.C. Day long weekend in August.
This beautiful town boasts an impressive number of ways that residents of all ages can get involved in the community. Whether you're looking to volunteer with a service club, join a support group or a church, or to get involved in recreation or cultural organizations, there's probably a group for you. If not, why not start one? After all, our town is known for its abundance of community pride and spirit.
Why Live Here?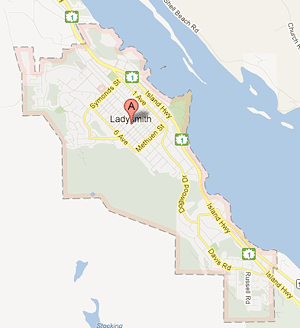 Being a coastal town with a rich history in logging and coal mining, the streets above and close to downtown tend to be smaller dwellings (old miners' homes) but there have been several major developments, which has not only pushed the town's boundaries but offers a wide variety of home sizes, from 3-bedrooom to luxury 5-bedroom homes.
There are many options close to the beautiful Holland Creek Trail, as well as south of town, near to the Coronation Mall.
Ladysmith  is known for the following characteristics:
Steady values
Varying ocean views from different parts of town
Wide variety of home sizes and price ranges
Recreational opportunities for all ages and athletic ability
Work opportunities North in Nanaimo and South in Duncan
Please let Ladysmith Realtor Lorne  Gait know if he can help you with your home search or browse his Ladysmith real estate listings.
Where is Ladysmith located?