Lorne Gait             Morgan Fisher
Lorne Gait and his team are Vancouver Island Real Estate Experts ready to help you with your real estate needs.  For the past number of years, Vancouver Island has been experiencing a Seller's Market where Buyers are here to Buy and Seller's have seen rapidly rising prices.
The Seller's market conditions seem to be the result of a couple of key trends.  The first trend is lower interest rates.  Buyers want to Buy and financing has become less and less expensive.
Second, there is a movement of folks from urban to rural/suburban areas.  Vancouver Island gives its residents many perks.  Quality of life is high with clean air, year round recreational opportunities, and the most moderate climate in Canada.   Vancouver Island is a great place to retire and to raise families.  Pace of life is reasonable.   Access to Vancouver and other parts of Canada are plentiful with BC ferries and great airport availability.
In recent days we are experiencing the global impacts of the COVID-19 pandemic.  Vancouver Island has had very low incidence of the Virus spread compared to many other places in Canada.  Folks on the island are not immune to COVID-19.  But they are shielded somewhat from other parts of BC and Canada.
Because of these many blessings Vancouver Island Buyers want to Buy and Sellers are reaping the rise in house prices as they sell.
If you need help with your sale or purchase Lorne Gait and his sales team can help you navigate safety protocols and assist you toward your real estate goals in this interesting time period.  Let's get in touch . . .
Best Features
Vancouver Island is about extraordinary Real Estate and waterfront lifestyle.  It is a world class real estate environment and many folks want to live here.  We have spring when others still experience winter.  We have cool ocean breezes when others are roasting in the heat.  It is a moderate climate great for those who live here.
Getting to know Vancouver Island Real Estate
Vancouver Island is located on the west coast of Canada and is home to some 800,000 residents and growing.

Getting to know us . . . Helping

YOU

 is what we do.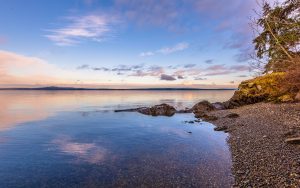 Vancouver Island has a unique and friendly culture with a different quality of life. Things move in a slower pace, and there is a gentle calm that is felt not only on our sheltered waters.
A marketing Plan that work for you . . . 
A marketing plan starts with communication and a plan to meet your expectations.  This includes so many things which Lorne can discuss with you.  However, it certainly involves the best available new technology.
Check out this iGuide tour for a new Vancouver Island Ocean Front listing which is currently on the Market.  If you click on the top right corner you can view 3D Tour, Photos, Videos, Details and the Map.
A different way to market wit the 3D Matterport.  Here is an example of Video and Matterport 3D for a listing recently sold. . . . . . in Ladysmith, BC . . .  (Click the link for the Matterport).
Check out how Matterport could help you market your home for sale . . .  MATTERPORT
Our Vancouver Island Real Estate Team is  available to help you with all your Vancouver Island real estate needs.
Want an expert to help you buy or sell
waterfront properties? . . . Get in Touch.