Lorne Gait             Morgan Fisher
Lorne Gait and his team are Vancouver Island Real Estate Experts ready to help you with your real estate needs.  For the past number of years, Vancouver Island has been experiencing a Seller's Market where Buyers are here to Buy and Seller's have seen rapidly rising prices.  This has been gradually changing due to Federal Government Mortgage rules and Provincial Government taxes.  It has become a more balanced market.  There are a few more listings for sale and there are a few less Buyers out Buying.  This has created more opportunity to Buyer's to find the home they want.  It creates challenges for Sellers to find a great Agent who can help them skillfully navigate their sale.
In recent days we are experiencing the global impacts of the COVID-19 pandemic.  In this time, there are still Sellers who want to Sell and there are still Buyers who want to Buy.  Although the Real Estate industry is considered by the BC Government to be an essential service, it is important that Real Estate professionals assist Buyers and Sellers to be safe and to stay healthy in the process of their business.  Lorne Gait is able to assist you with these processes.
Having Said all this . . . Vancouver Island is about extraordinary Real Estate and waterfront lifestyle.  It is a world class real estate environment and many folks want to live here.  We have spring when others still experience winter.  We have cool ocean breezes when others are roasting in the heat.  It is a moderate climate great for those who live here.
Getting to know Vancouver Island Real Estate
Vancouver Island is located on the west coast of Canada and is home to some 800,000 residents and growing.

Getting to know us . . . Helping

YOU

 is what we do.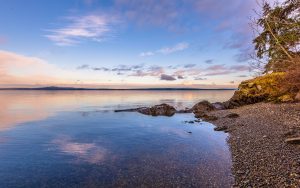 Vancouver Island has a unique and friendly culture with a different quality of life. Things move in a slower pace, and there is a gentle calm that is felt not only on our sheltered waters.
A marketing Plan that work for you . . . 
Here are examples of what we can do with your listing.   Check out this video slide show for 547 Fourmeaux Crescent in Ladysmith, BC . . .
Check out how Matterport could help you market your home for sale . . .  MATTERPORT
Our Vancouver Island Real Estate Team is  available to help you with all your Vancouver Island real estate needs.
Want an expert to help you buy or sell
waterfront properties? . . . Get in Touch.