Vancouver Island Real Estate Market Update August 2022
Realtor and Associate Broker Lorne Gait has just prepared for you this Vancouver Island Real Estate Market update August 2022.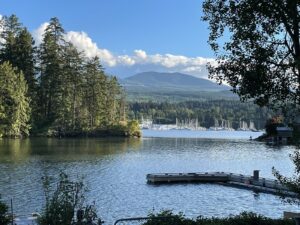 Lorne is a professional working in the mid Vancouver Island area,  He is based out of the Royal LePage Nanaimo Realty office in Ladysmith, BC.  Because of his many years of experience, he can help you with Real Estate needs from Victoria through Campbell River.  Let's get in touch and talk about your Real Estate Needs . . . Lorne at 250-618-0680.
Vancouver Island Real Estate Board Statistics analysis
The Vancouver Island Real Estate Board also has its own Vancouver Island market Update to the end of July, 2022. This article is well worth reading.  Check it out: VIREB ANALYSIS.
Summary Thoughts
The Real Estate for Nanaimo likely hit a high in January / February 2022.  For Cowichan, we likely hit a high in April/May.  These highs were reflected in the average sell price and in the median sell price.  The average sell price is the average of all homes.  The median is the middle home of those sold.   
Since we reached the highs, the market has declined in price.  In  January 2022 the Nanaimo the high average was $1,003,705  .  Now, in the July Stats, the Average Sell Price is down to $879,302.  In April 2022 the Cowichan Average Price was $913,620.  Now, in the July Stats, the Average Sell price is down to $829,943.  
Moving forward it is likely that there will be one or two more bank of Canada interest rate rises.  This means there will likely be continued softening in the market.  As well, it is likely the bank of Canada will not be able to time the perfect amount of correction to interest rates.  This realtor expects these rises will cause an actual recession as we move into 2023.  Therefore, likely more softening in the market through next year.
Optimistic Future
At the same time, real estate markets are always cyclical.  A number of years out, the market will likely be a high as it has ever been.  We could well see new highs five to six years from now.
If you want to talk more about your specific home or property and how the market is affecting you,  our cell to call to text is 250-618-0680.  You can email us at lorne [at] lornegait [dot] com 
Lets Get IN TOUCH
Here are the stats for Nanaimo – 07-Jul 2022 Nanaimo Graphstats
And here are the stats for Cowichan – 07-Jul 2022 Cowichan Valley Graphstats