Vancouver Island Single Family Homes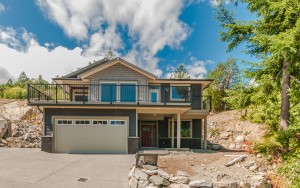 There are many Vancouver Island communities that offer affordable homes compared to other Canadian provinces.  Single family homes, apartments, and townhomes are all experiencing good sales volumes.  There are  more Buyers wanting to buy than there are Sellers willing to sell.  As a result, in prices are edging upward.  Check out the stats for exact details.
January 2017 VIREB Stats Package
However, compared to Many parts of Canada, Vancouver Island offers excellent prices for those starting out or wanting to downsize for retirement.  Move here and enjoy  a comfortable lifestyle with the many different  amenities that are accessible on our beautiful island.
There are various types of Vancouver Island homes listings below, ranging from common single family homes to high-end properties and waterfront estates.
If you would like a more specific search sent to you via email, or if you want more information on a property listed below, you can make your request using  the Get In Touch link, or call toll-free at 1-877-252-2252.  Let Lorne Gait or Morgan Fisher be your Vancouver Island Real Estate Team.
The Vancouver Island Single Family Homes listings displayed below include properties from one end of the island to the other.  Our Team can help you with your real estate needs anywhere on Vancouver Island.  We have expert partners ready to help with any and all Single Family home needs.
Vancouver Island Homes
Click on "I AGREE" below to view properties . . .
The listings are  categorized from high to low price range. You can also adjust the view to low to high.
* source: Vancouver island Real Estate Market Stats for February 2016