Chemainus Real Estate
Lorne Gait knows Chemainus and can help you with Chemainus Real Estate Buying and Selling.  The starting place is likely to know more about this beautiful town.
More Than Just Murals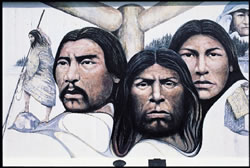 Chemainus is a beautiful small town nestled between ocean and mountains in central Vancouver Island, located about 20 minutes north of Duncan or a little over an hour north of Victoria, down off the main highway. It has long been a popular tourist destination but it is also a great place to live, play and do business.
Entertaining, relaxing and tranquil, Chemainus is a favourite destination for family fun and romantic getaways alike. It is an artistic community which boasts a unique mix of gift shops, antique malls, art galleries, boutiques, specialty shops, cafes, bakeries and restaurants. There is an 18-hole golf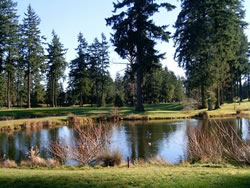 course (Mount Brenton), many parks and hiking trails, plus a popular boating and fishing spot so plenty for the outdoor enthusiast. Many beautiful murals detail the history of the town, which adds to its uniqueness.
If you are looking for a comfortable place to stay, there are several great local B&Bs plus the Best Western Festival Inn, which is within walking distance to the 274-seat Chemainus Theatre.
Why Live in Chemainus?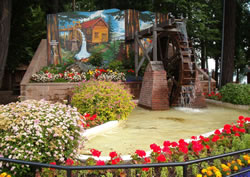 Being a historic coastal town, there are many older as well as newer homes. It's difficult not to see the ocean from many parts of town so subsequently, many homes have wonderful ocean views although this can be of varying degrees. There are also a good number of apartments and condos, which offers an additional flavour of accommodation opportunities for the home buyer.
Chemainus real estate is known for the following characteristics:
Convenience to town
Ocean views from many properties
Many historic type homes and shops
Some new construction areas
Some condos and townhomes
Great amenities like the Chemainus Theatre and the Festival Inn
Please let Lorne know if he can help you with your Chemainus home search or browse his Chemainus listings.
Where is Chemainus Located?