Nanaimo's status as a university town makes it attractive to businesses and enhances its cultural profile. Vancouver Island University, a comprehensive post-secondary institution located near the city's south end, regularly hosts art exhibitions, academic forums, and sporting events and serves approximately 20,000 students per year. All this in the friendliest climate in Canada, surrounded by some of the most beautiful wilderness in the world.
Downtown attracts residents, businesses, government, professional services and tourists because of its beauty, spectacular waterfront, excellent transportation links, arts and culture events and facilities, culinary attractions, diverse shopping, and lifestyle opportunities, all within a positive and strong economic environment.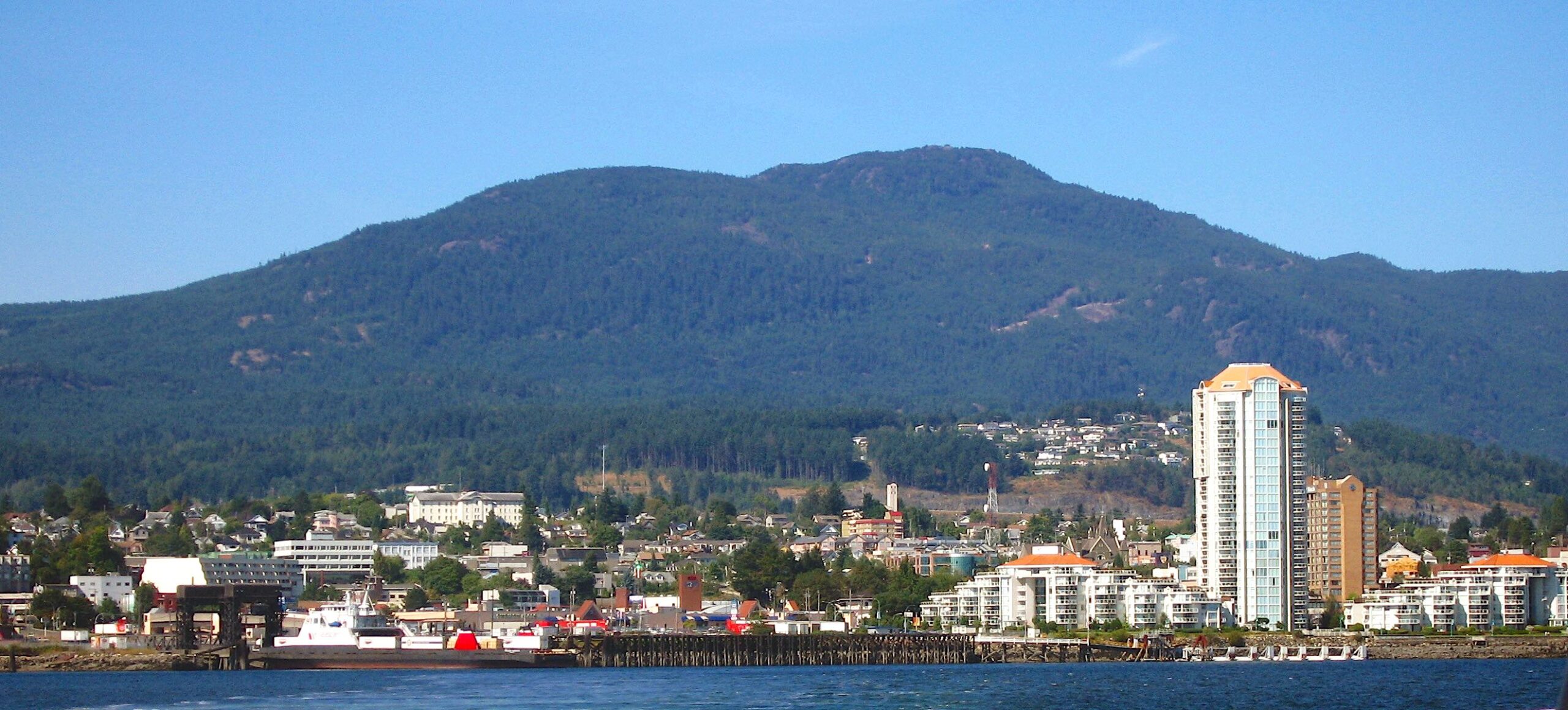 The city of Nanaimo is a classic West Coast community, offering natural beauty at every turn, and vast recreation potential. Nanaimo has one of the longest shorelines in Canada, and a forested mountain backdrop just outside downtown. Here, you can go from the wilderness to the city centre in just a few minutes, and spend more time in the places you want to be.
As the second largest city on Vancouver Island, Nanaimo promises a lively and unique urban experience. Downtown along Commercial Street, Victoria Crescent, and Fitzwilliam Street is a thriving mix of restaurants, music venues, shops, galleries, and exciting nightspots. The Vancouver Island Conference Centre, a brand new, state-of-the-art facility set in the heart of the city, is already attracting another wave of retail and service businesses that cater to visitors. Nanaimo is also home to Woodgrove Centre, the largest shopping centre on Vancouver Island. There are also several other attractive retail shopping centres throughout the city.
What's special about Nanaimo is that it has it all, in a surprisingly affordable package. From hotel room rates to restaurant menus, experiences are generally less expensive and more accessible here than in Vancouver and Victoria. The city's comparatively lower cost of living has made it a top destination for businesses relocating to Vancouver Island.
Wide variety of regions to chose from: Cedar to the south, Lantzville to the north

Varying ocean views from different parts of town

Wide variety of home sizes and price ranges

Quality amenities found in cities of similar size

Quick access to Vancouver by Ferry or by Plane