[su_heading size="16″]Ladysmith Creek Front Home[/su_heading]  NOW SOLD!
Ladysmith Creek Front Home giving you a luxurious lifestyle.  Enjoy this top floor updated two bed and two bath
townhome at the Executive at the Creek.
This home is located on the far end of the building and offers a quiet and private area with excellent views of the landscaped lawn area and creek, from the Deck, Master Bedroom and Second Bedroom.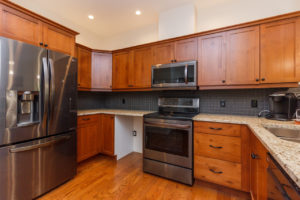 The appliances have been replaced with new washer/dryer and black stainless-steel kitchen appliances. The carpets and the lighting have been upgraded. Fresh paint adorns the walls. This home has a gas fireplace with fan. Gas is included in the strata fee. The bedrooms are large and spacious, and the master has a large walk in closet and en-suite bathroom.
A storage locker and underground parking spot are available for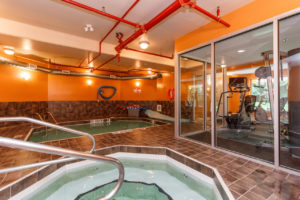 your exclusive use. A bike storage area is shared by the residents. The Complex has some excellent facilities including a resistance pool, a hot tub and a gym. Recent landscaping upgrades have been done to the property and provide great Rock Creek views.
For more information or a viewing, let's get in touch. Lorne or Morgan at 250-618-0680. Click on the multimedia tab for a slide presentation.
Video of the Home  . . .
Pictures of the Home  . . . view these . . . but we have more . . .
If you want to find your way to this property, here is a map from Nanaimo Airport to this beautiful  Ladysmith Creek Front Town Home  . . .
Guiding you home . . .  to an ocean view home on Vancouver Island at 310 – 1244 – 4th Ave — a Ladysmith Creek Front Home
Lorne Gait and Morgan Fisher are professional realtors who can help you find your Vancouver Island Waterfront or Waterview  home. To start the conversation follow this link — Get in touch.
Contact Us Today
Recent Posts