Vancouver Island Real Estate Market Update March 2020
Realtor and Associate Broker Lorne Gait has just prepared for you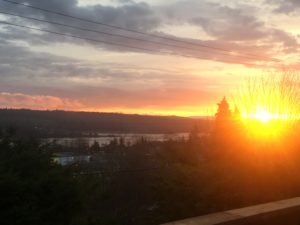 this Vancouver Island Real Estate Market update March 2020.  Lorne is a professional working in the mid Vancouver Island area,  He is based out of the Royal LePage Nanaimo Realty office in Ladysmith, BC.  Because of his many years of experience, he can help you with Real Estate needs from Victoria through Campbell River.  Let's get in touch and talk about your Real Estate Needs . . . Lorne at 250-618-0680.
Vancouver Island Real Estate Board Statistics analysis
The Vancouver Island Real Estate Board also has its own Vancouver Island market Update to the end of February. This article is well worth reading.  Check it out: VIREB ANALYSIS.
Summary Thoughts
For the most part, the Vancouver Island Real Estate market is fair for Buyers and for Sellers.  As we began the year some higher priced homes did sell.  This was encouraging because this was not quite the case in 2019 
For homes with moderate prices, the market is in a state of balance.  If Seller prices reasonably, she/he will sell to Buyers who want to Buy.  Neither Buyer, nor Seller has a huge advantage.
One unknown at this point is the impact of flu bugs and viruses.  There is a tremendous about of concern about the Coronavirus.  If folks turtle and stop going out and about, then it will have some impact on the Real Estate Market.  We really need scientists and politicians to do their very best for the folks.  We really need warm spring weather to bring us health and well being after a cool winter.
If you want to talk in more detail about the things that might cause our Vancouver Island 2020 Real Estate Market to go up or down, let's get together and talk.  Our cell to call to text is 250-618-0680.
If you are selling, we can help you get the best possible price in this market.  If you are Buying, we can help you find a deal for the home of your choosing.
Lets Get IN TOUCH
Here are the stats for Nanaimo – 02-Feb 2020 Nanaimo Graphstats
And here are the stats for Cowichan – 02-Feb 2020 Cowichan Valley Graphstats