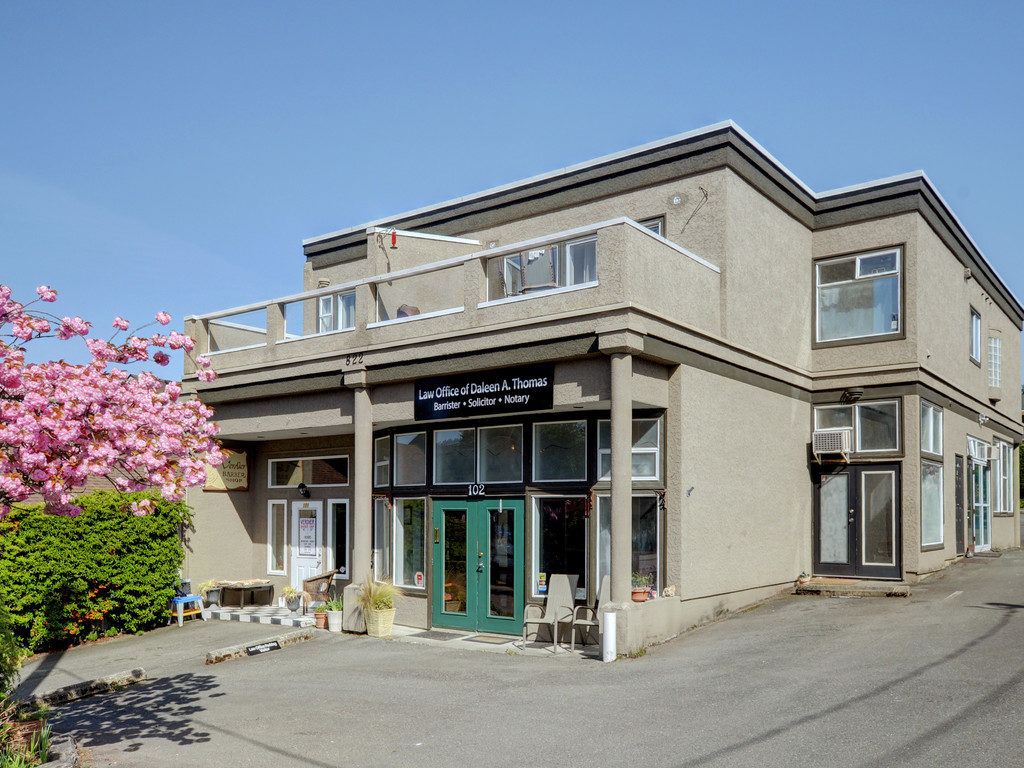 822 Verdier, Brentwood Bay, BC.   — NOW SOLD!!!
Ocean view apartments
Attention entrepreneurs, business owners and professionals! Take note of these ocean view apartments and commercial suites. Own your own commercial space, and if desired, live on site or continue with current excellent rentals. This building consists of four strata lots (one commercial). There are 2 – two bedroom apartments, 2 bachelor suites and 2 commercial spaces. Current mortgages are assumable at current rates and conditions. Allowable businesses include retail sales, restaurant (coffee shop type), medical/dental office, business offices and more. This property is located near the Mill Bay Ferry Terminal in an excellent ocean view location. Along with excellent current use opportunities, this property has future value for development to higher and better uses. Call or text Lorne Gait for more information or a viewing at 250-618-0680.
Pictures of these Water View Apartments . . .
Directions to these Ocean View apartments and commercial suites . . .
Vancouver Island Realtor LORNE GAIT and MORGAN FISHER: "If you would like more documents or details . . . lets get in touch at 250-618-0680. If you want to arrange a viewing, we are happy to assist."
Here is a link to the MLS Listing: 822 Verdier Ave
Ocean View Apartments — Floor Plans
Contact Us Today
Recent Posts